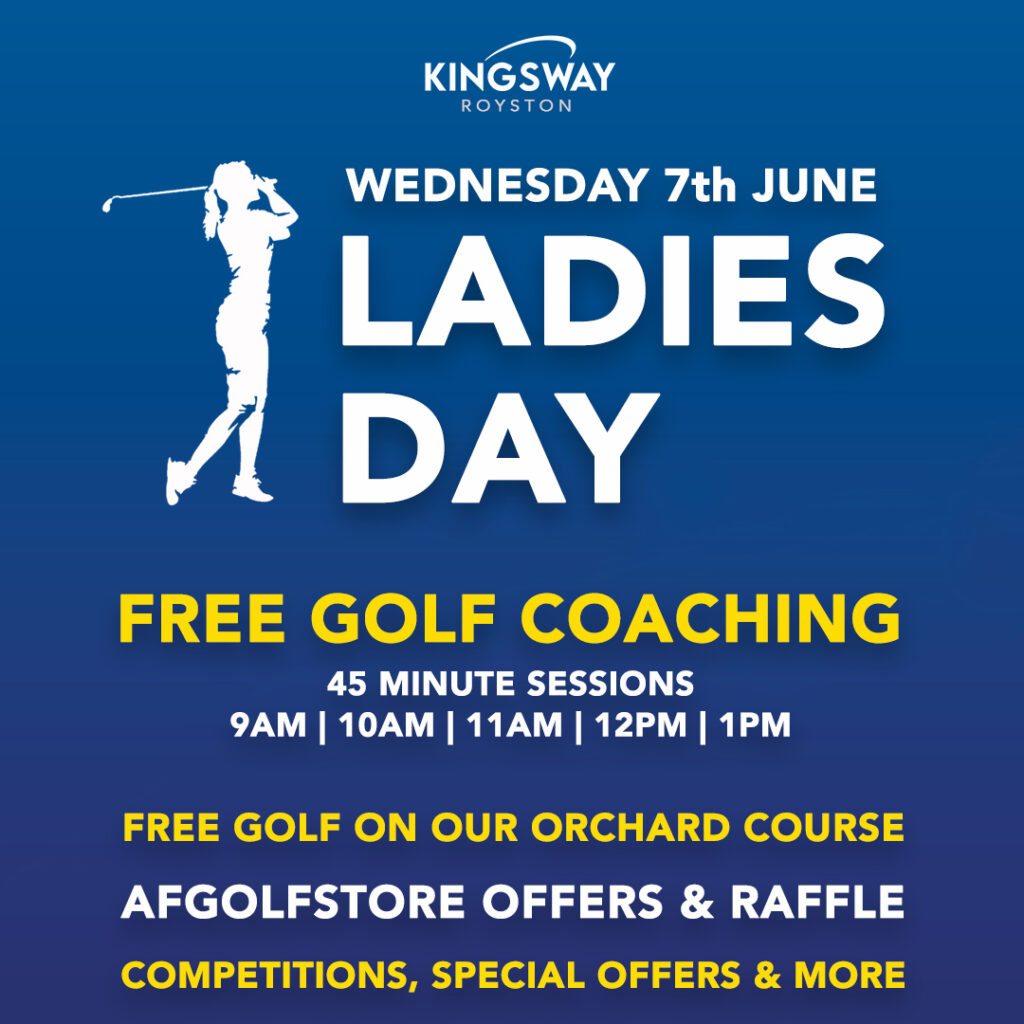 On the 7th June we have lots going on down at Kingsway Royston! Celebrating our annual ladies day, speak to our team today to book your slot! 
With lots of different and exciting things going on, we have it covered for everyone. From golf lovers, to coffee enthusiasts!
You can grab a free lesson with one of our PGA professionals, navigate your way around our Jurassic Links Adventure Golf, play our Orchard Course par 3 course all for free! Grab a coffee and some cake from Jamaica Blue or a steal from AFGolfStore Cambridge.
We have 45 minute group sessions available for ladies starting at 9am running all the way til 1pm, our first session is already nearly full, you can check out the availability here!
FREE USE OF THE ORCHARD COURSE AND JURASSIC LINKS ADVENTURE GOLF!
Ladies have free use of our Orchard Par 3 Course for the whole day, you can book this by either calling us up at 01763 262 943 or even by emailing us at royston@kingswaygolf.co.uk.
Our par 3 course is built for every type of player, so if you are a beginner looking to get into golf or an avid player trying to get some practice in, this is perfect for you!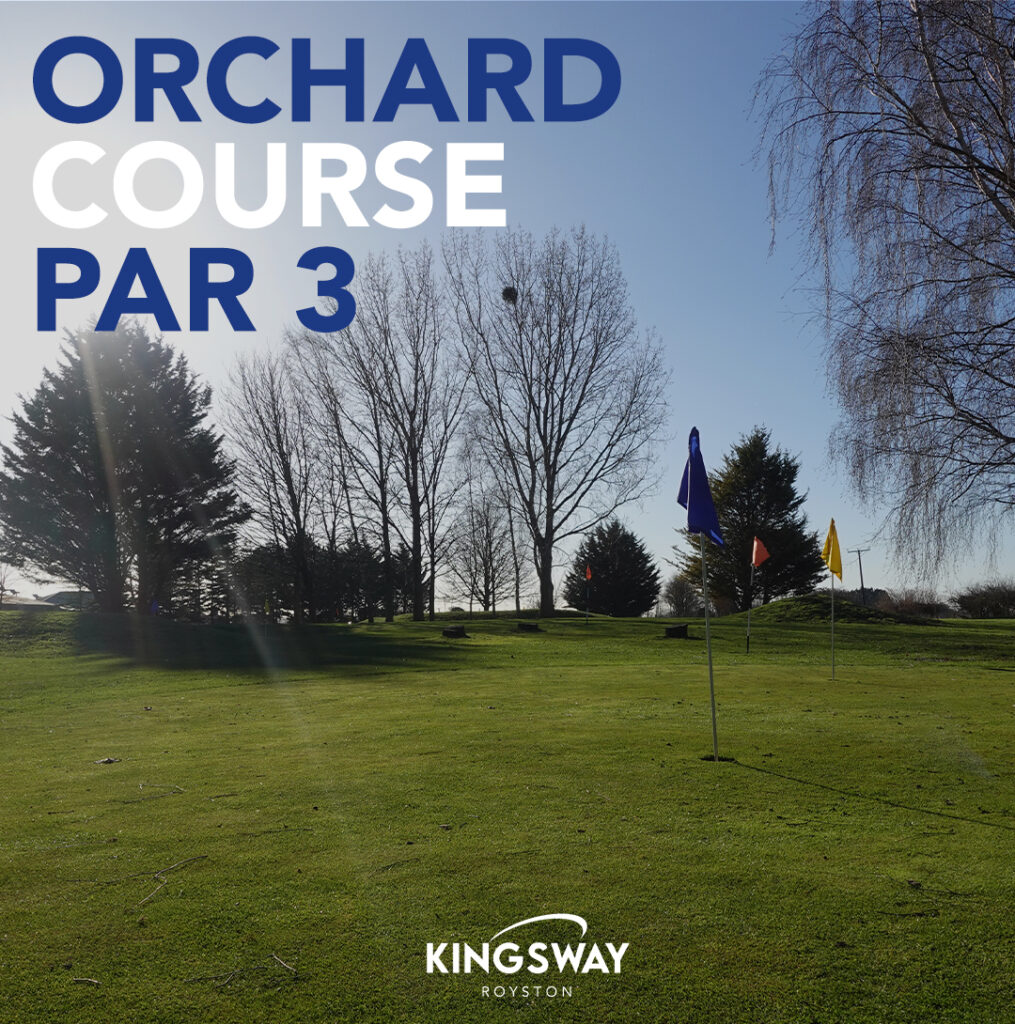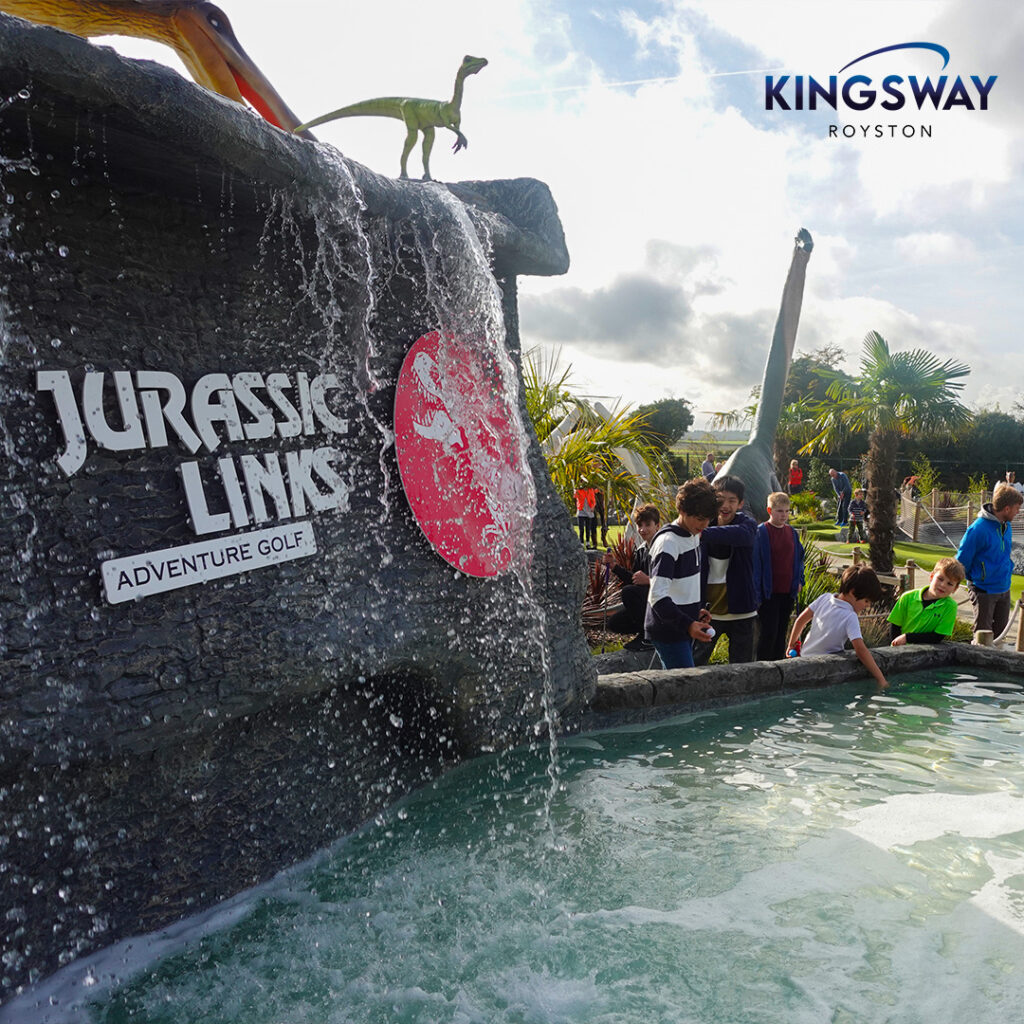 We are also offering our Jurassic Links Adventure Golf free for all ladies! Bring down your Mother, Sister, Daughter, Auntie and take on the dinosaurs this march! Enjoy 18 holes of action-packed adventure golf in a dramatic Jurassic nestled in the Cambridge countryside. Navigate your way through our prehistoric caves, winding fossil paths, but can you hold your nerve when trying to putt being watched by our gigantic resident dinosaurs.
JAMAICA BLUE SPECIALS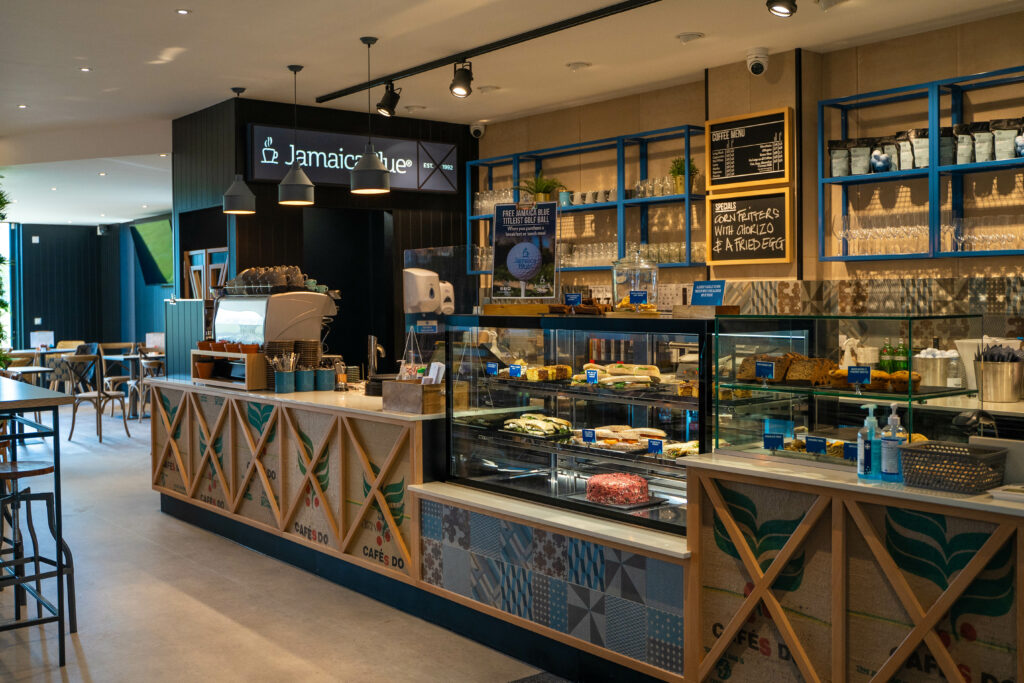 We also have some exciting specials in our Jamaica Blue for ladies day. This will be announced on the day, so definitely keep an eye out! Head down and grab a delicious Jamaica Blue Coffee with a friend or even some delicious lunch made with fine food and fresh ingredients!
At Jamaica Blue, we pride ourselves on offering a diverse range of high-quality dishes, freshly made on the premises and prepared using premium, fresh ingredients. Our range is available in both our famous Blue Mountain and our award-winning Jamaica Blue Signature Blends. The world-class beans used in our coffees are expertly roasted to bring out their unique flavours. Once these beans reach our cafes, our highly trained Baristas are on hand to work their magic, using their expertise to brew the perfect cup, every time.
AFGOLFSTORE SPECIALS
Our Ladies day will be in collaboration with AFGOLFSTORE Cambridge, they have some amazing specials and deals on, where you ladies will be able to grab a steal!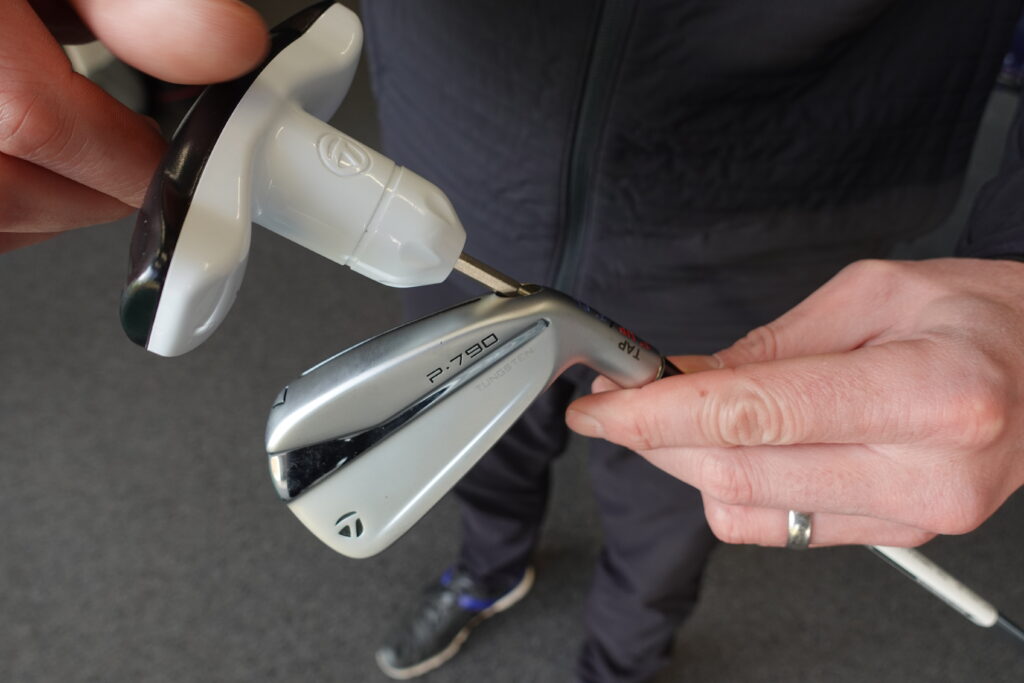 Although their shopping experience is one for every golfer to enjoy, AFGOLFSTORE is becoming widely renowned as the go to place for Custom Fitting. With one of the largest club fitting studios in the area, utilising Trackman Technology and carrying the most in depth custom fit selection of brand, product and shafts around you will be sure to find a combination that works for you. Equally left hand and ladies are catered for with all of the major brands being carried in the fitting bay.
All golf club custom fitting at AFGOLFSTORE are completely FREE of Charge an available 7 days a week.
To book, select the type of fitting you wish and go through to the AFGOLFSTORE booking page to schedule your next experience!
Throughout the day, we are going to have competitions going on including a closest to the pin on our Toptracer driving range, with prizes! Our Toptracer is also a great piece of technology as it can be used by all types of golfers. You can play games such as go fish for beginners which is for players looking to have some fun and compete with friends or family. Then you have the virtual golf where you can play 18 holes on some of the worlds most iconic courses! Which is brilliant when trying to prove your game and have some fun!
Hope to see you there!