Nothing brings a family closer together than a day filled with outdoor activities, laughter, and a healthy dose of friendly competition. This Saturday, embark on an exciting adventure at Kingsway Royston, The sun was shining, the clubs were swinging, and memories were waiting to be made. Join us as we prepare for our Family Golf Day.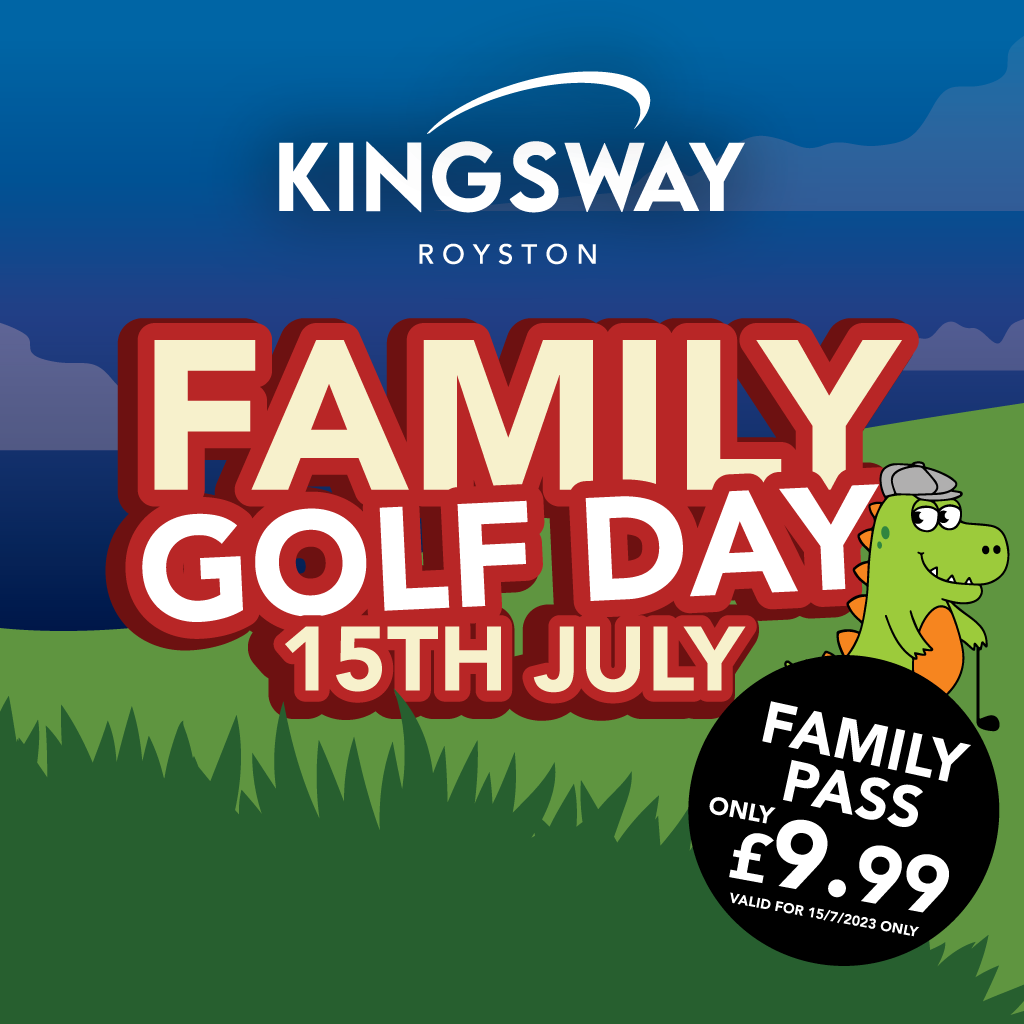 Kick the day off with a journey back in time at the Jurassic Links Adventure Golf. As we venture through the prehistoric landscape, we are greeted by life-sized dinosaurs, ancient ruins, and challenging holes that put our golfing skills to the test. It is a truly immersive experience, where laughter and excitement filled the air as we attempt to navigate the whimsical obstacles. The kids are thrilled by the larger-than-life creatures, and the adults couldn't help but be swept away by the nostalgia of a lost era.
As we make our way through the Jurassic Links Adventure Golf course, the sound of live music will be beckoned toward us the central hub of the event. A talented local band will be creating a lively atmosphere that will resonate with everyone present. The melodies intertwined with the surrounding natural beauty, transforming the golf day into an awesome atmosphere.

After working up an appetite, you will smell the tantalizing aroma of grilled delights to the BBQ area from our Jamaica Blue team. Mouthwatering aromas filled the air as we indulged in a delectable spread of freshly cooked burgers, sausages and more. The culinary delights will perfectly compliment the joyful atmosphere, providing sustenance and fuel for the upcoming competitions while creating an opportunity for shared conversations and laughter.
No family golf day is complete without a healthy dose of friendly competition. We will offering a range of challenges that catered to all skill levels. From longest drive competitions to closest-to-the-pin challenges, each event will showcase the talent and determination of your family members. We also welcome you to enjoy a bouncy castle, face-painting and much more!

We can't wait to welcome you to Kingsway Royston this Saturday. The stage is set, and the anticipation is building. Join us for a day of adventure, music, delicious food, and friendly competitions. Let's make this Family Golf Day a truly unforgettable experience!