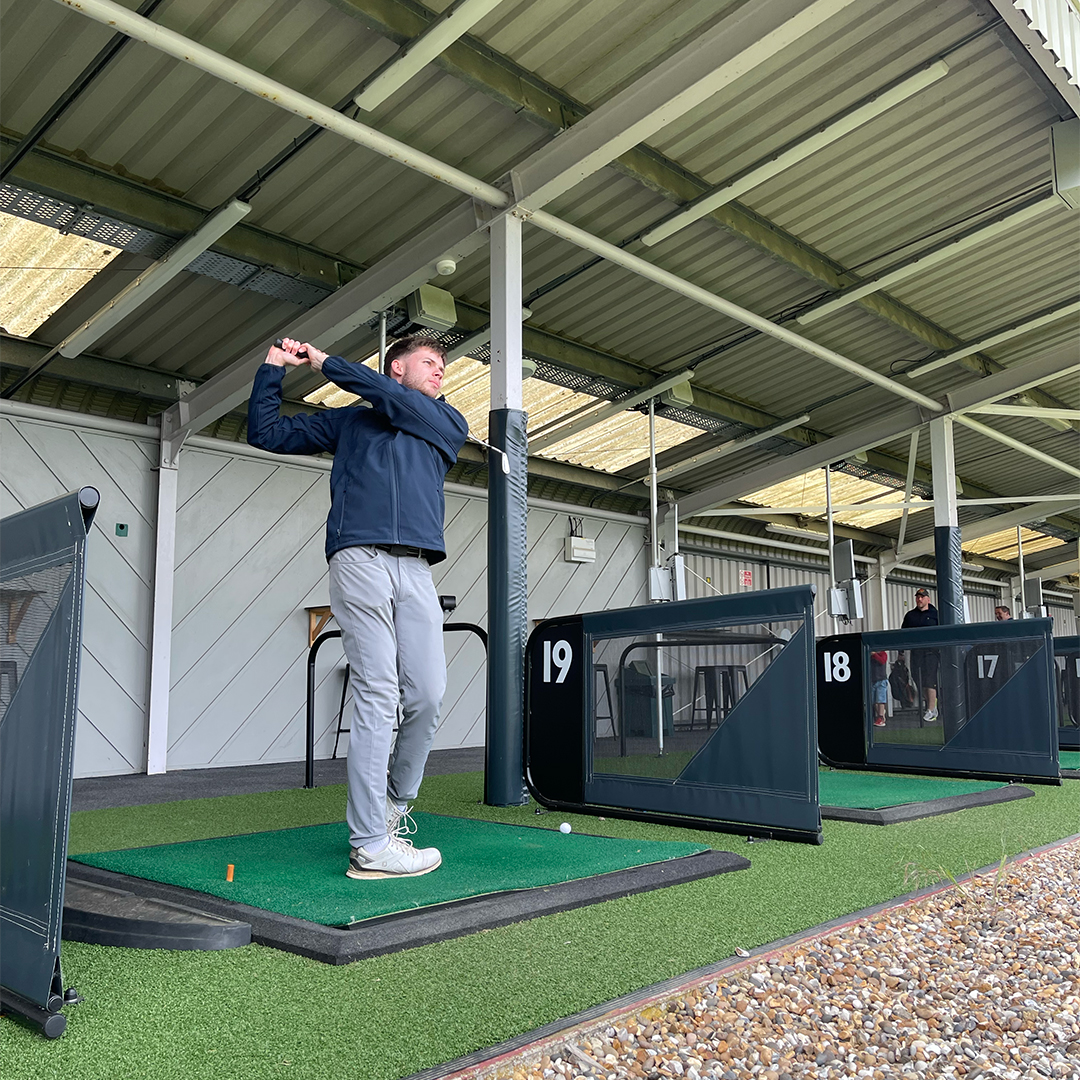 MEET THE NEW COACH AT KINGSWAY
A few words from Sam - "I'm a new PGA Trainee with a wealth of experience in junior, ladies and beginner group coaching. I especially enjoy working with players new to the game, developing their skills and accelerating their learning. A real passion of mine is helping people understand their own unique game and spark a desire to continue playing golf. "
Calling all golf enthusiasts and aspiring players! We have an exciting announcement to make. It is with great pleasure that we introduce Sam Balaam, our newest addition to the Kingsway team. Sam will be teaching at Kingsway Royston and our Kingsway  Cambridge site. Sam is a highly skilled and passionate PGA Trainee Golf Coach, ready to take your golfing skills to new heights. With his expertise, dedication, and love for the game, you can expect an exceptional coaching experience that will elevate your performance on the course.
Meet Sam Balaam:
Sam Balaam joins us with an impressive background in golf and a burning desire to share his knowledge and expertise with others. Having grown up immersed in the world of golf, Sam has cultivated a deep understanding of the game from an early age. His journey as a player and now as a coach has provided him with invaluable insights into the technicalities and nuances of the sport.
Sam's passion for golf is infectious, and his enthusiasm is palpable as soon as you meet him. He firmly believes that golf is not just a game but a lifelong pursuit that teaches discipline, resilience, and the power of self-belief. Sam's mission as a coach is to inspire and empower each golfer who crosses his path, guiding them towards unlocking their full potential.