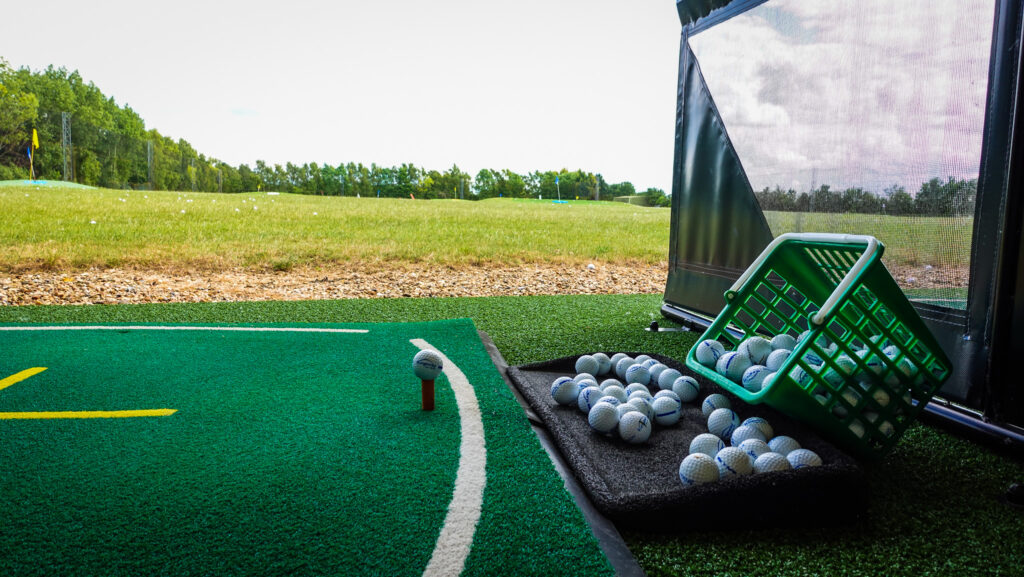 Golfers like yourself, need your fix anytime of the year. The passion we have for the game drives us to hit the course in wind, rain, sun and would even play in the snow if we could, still trying to break our personal records and make some birdies.
After a cold (and snowy) December, we want to give you some little tips, tricks and advice on how to stay warm this winter when on the course (without restricting your swing). It is essential to keep your muscles warm to ensure you reach your full potential on the golf course, you definitely do not want to be wearing a large and puffy coat. Think more base layers and mittens!
Below we want to give you some tips and advice on how to stay warm and survive winter and cold weather on the golf course.
PREPERATION
The number one tip for us is to be prepared for the day ahead. Speaking from my own mistakes, there is no worse feeling when you think you have your umbrella in your bag and it starts hailing it down mid-round and it isn't there. Or forgetting your winter mittens at home on an early tee-time when it is freezing!
A saying I like to follow is "fail to prepare, prepare to fail." We all know Golf is a game of skill and mindset, by preparing correctly it might give you the extra push to play well and enjoy the game.
CORRECT CLOTHING
Wearing the correct clothing while trying to keep warm on the golf course is another essential! The main reason is you want to stay warm but you definitely do not want to be restricted when hitting your shots. Too many layers can restrict your swing and also thick layers can.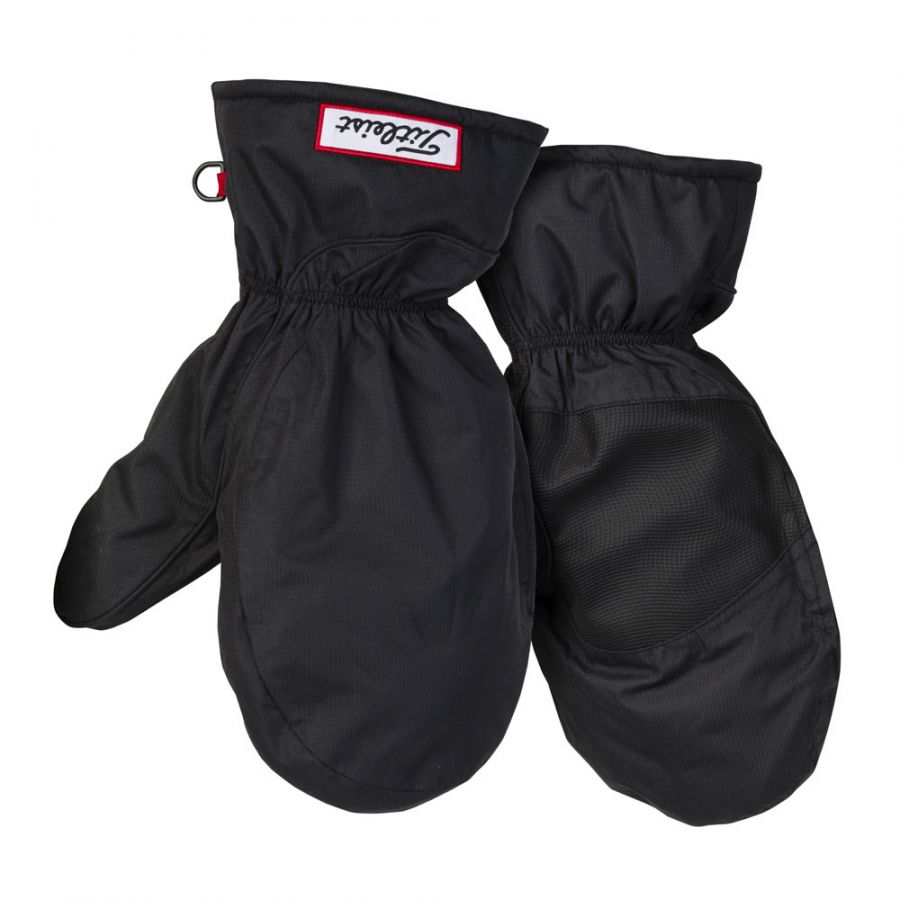 Some of my favourite picks for winter clothing from AFGolfStore includes base-layers and winter gloves. Base-layers are normally a thin layer which you can wear underneath a polo, they keep you warm and your swing still feels loose and under control. Winter gloves or mittens similar to the Titleist ones (image on the right) are another essential to a round of golf. You typically wear these in between shots and they do the job that's for sure!
Wet feet is a Golfers worse nightmare! Double up on your socks during winter golf or wear a thick pair. Obviously, it goes without saying make sure you have a pair of waterproof golf shoes.
HAVING A CORRECT WARM UP:
The first step to getting the body and mind ready for your winter round is by stretching to get the blood flowing and getting the correct muscles ready and pumping. Doing some static and some easy dynamic stretches is the best way to get the body loose.
The second step is a short, effective warm up on the driving range. Tailor you warm up to your needs but for an example see below:
5 balls PW – no target, just getting warm with a few swings
5 balls PW – aim to hit the 100 yard sign
5 balls 8-iron – aim to hit the 150 yard sign
5 balls 5-iron – aim to bounce and hit the 200 yard sign
3 balls 3-wood – aim through a 15 yard gap
3 balls driver – aim through a 15 yard gap
Practice 1st tee shot – 1-3 attempts
It is important to realise that this is a warm up to get warm, not to practice. You want to feel like you're warming the body and mind up not trying to make last minute tweaks to your swing!
A must-do is some putting get the pace of the greens and to build up some confidence in your putting strokes.
BODY CONSUMPTION:
What you put into your body can be another way on how to keep you body temperature high. Food and Drink is very important to starting your day and your round in the correct way. Eating a proper quality meal can you provide you warmth and also the energy you need to keep the body temperature high to stay warm.
Our Jamaica Blue Cafe can provide you with a meal before your round or even a sausage roll on the go. I can't forgot to mention to keep hydrated! Water is essential but also grabbing a coffee how great the coffee is as well, taking a hot drink whether it be a coffee, tea or hot chocolate can help keep you active and warm you up quickly.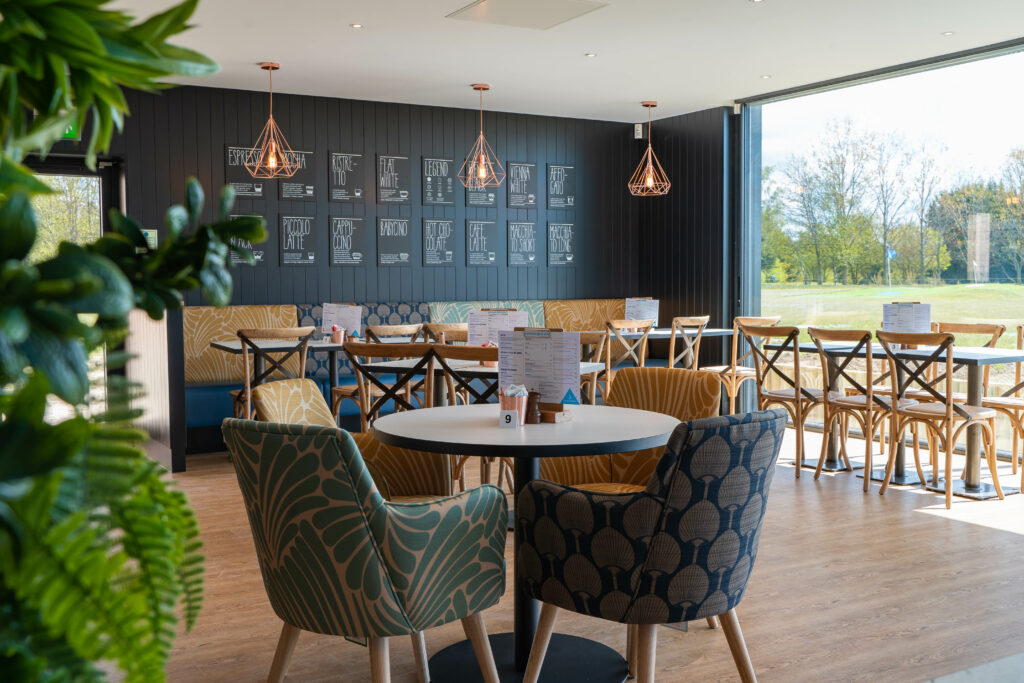 Essentially, keeping warm on the golf course is must do in the winter or on any cold day, to ensure that you play he best to your ability and still enjoy the game we all love. By preparing a warm outfit and planning ahead with a well-stocked golf bag, a round of golf in the winter it can be just as much fun as a day out on the course in high summer. So stay well prepared and enjoy the game of golf!