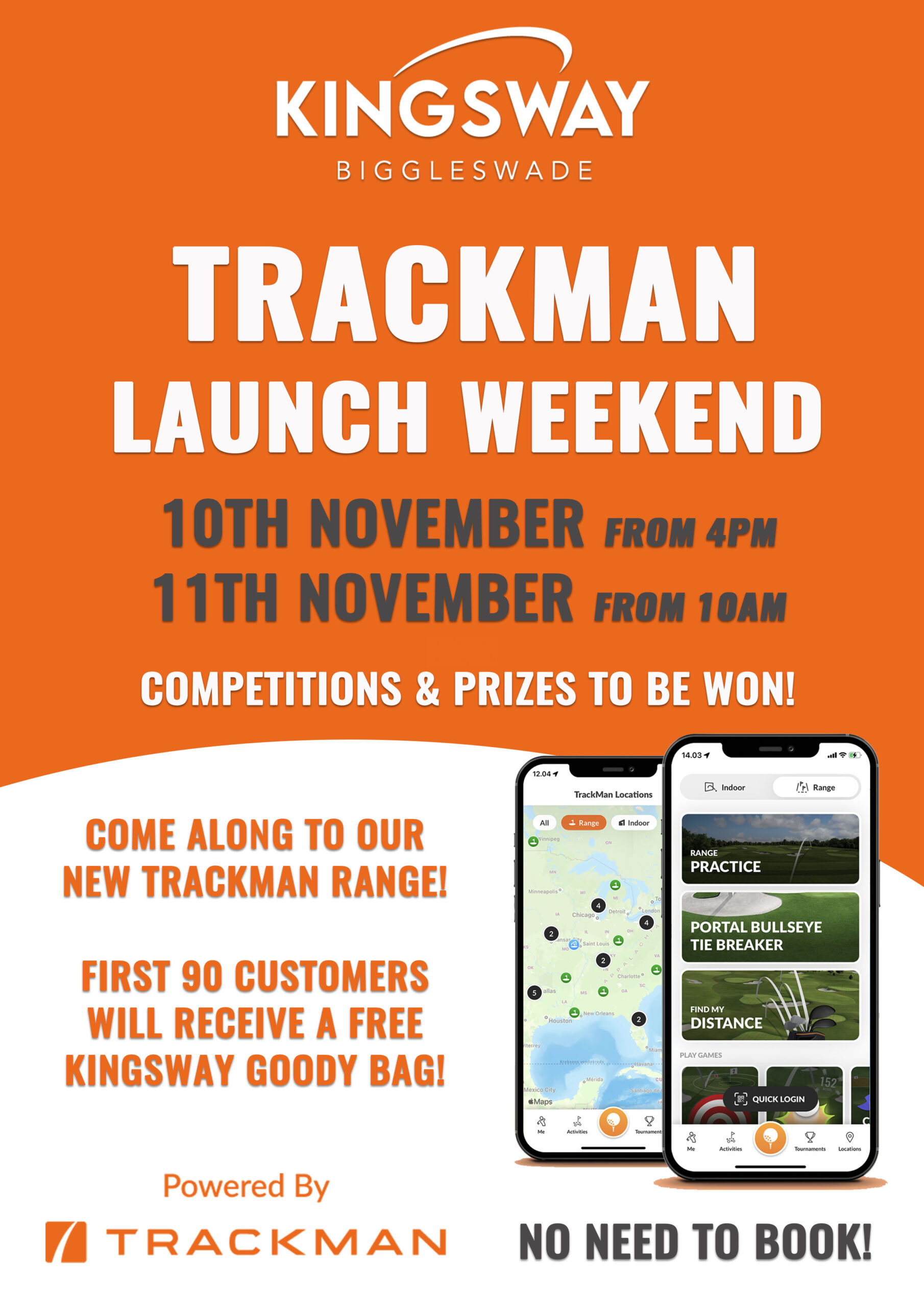 Trackman Launch Event
We're thrilled to announce a golfing experience like no other, right here in the heart of Biggleswade! Join us for the Grand Launch of the Trackman Driving Range at Kingsway Biggleswade, a truly revolutionary addition to our beloved town's recreational landscape.
Date: Friday 10th November 2023 – Saturday, November 12, 2023
Time: 4:00 PM – 8:00 PM – 10:00 AM – 4:00 PM
Location: Kingsway Biggleswade Hill Lane, Biggleswade, Bedford SG18 9AY
What to Expect:
State-of-the-Art Facility: Our Trackman Driving Range boasts cutting-edge technology, offering golfers an immersive experience like never before. Swing with precision and see your shots tracked in real-time.
Prizes and Giveaways: We're offering exciting prizes and giveaways throughout the day, including free golfing sessions and merchandise. Your chance to win big while having a blast!
Meet Fellow Golfers: Connect with fellow golfers, exchange stories, and create lasting memories on the beautiful Kingsway Biggleswade grounds.
How to Join:
Admission to the Grand Launch is free, so bring your friends and family along for a day of golfing fun and celebration. Whether you're a seasoned golfer or a beginner, this event is tailored to cater to all skill levels.
Don't miss the opportunity to be a part of this historic moment for Kingsway Biggleswade Come and experience the future of golf with Trackman technology.
For more information or inquiries, please contact us at [biggleswade@kingswaygolf.co.uk] or visit our website at [https://www.kingswaygolfcentre.co.uk/biggleswade-driving-range/].
Let's tee off a new era in golfing at Kingsway Biggleswade with Trackman!