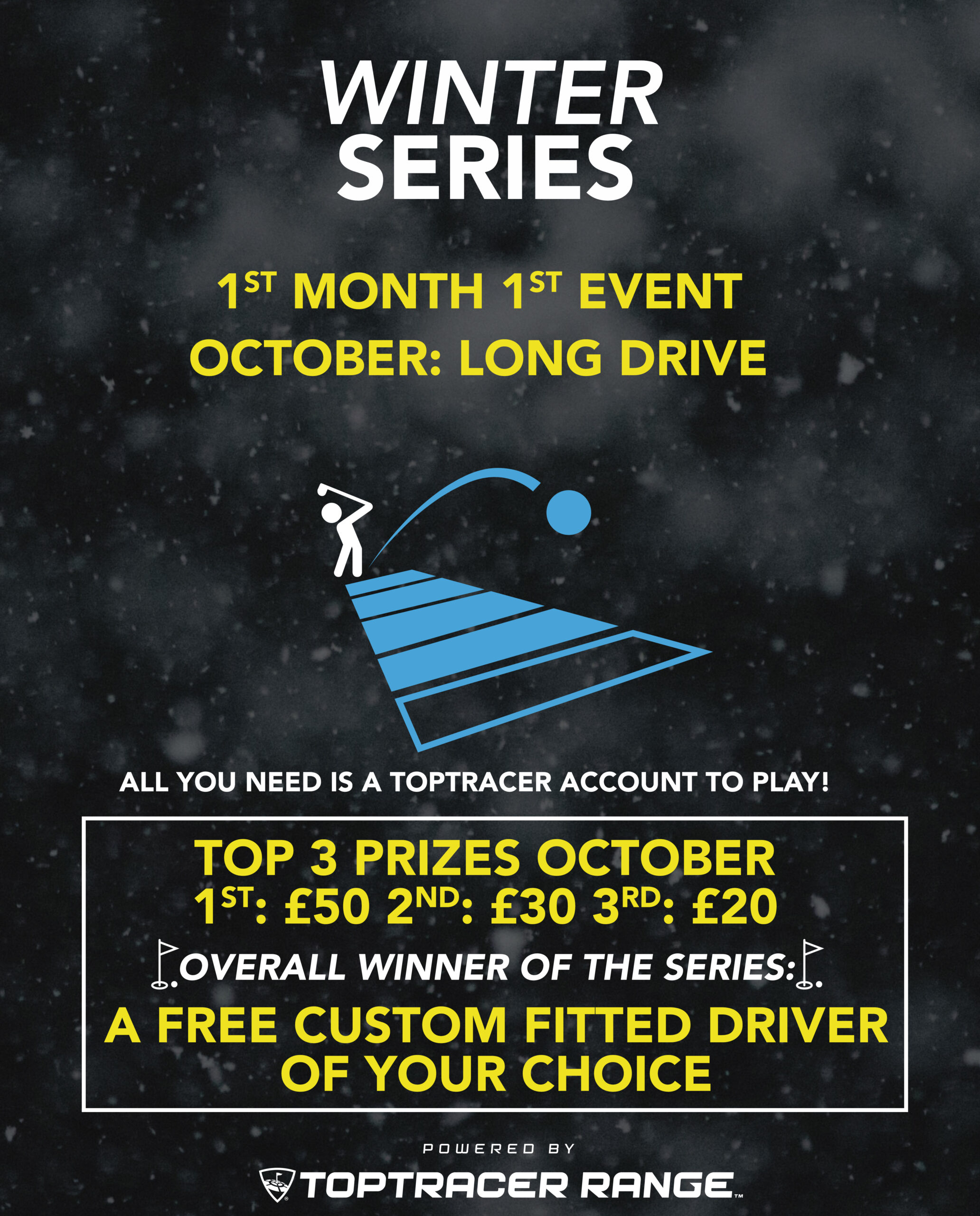 Kingsway Toptracer Winter Series
Kingsway are hosting a TopTracer Winter Series over the next 4 months on our state of the art technology driving range!
WIN A CUSTOM FITTED DRIVER!
START DATE:  SATURDAY OCTOBER 1ST
The event is going to run over 4 months, there will be prizes every month. The 4 Toptracer events are – Long Drive, Approach Challenge, Driving Challenge and Closest to the pin.
October – Long Drive
Our Toptracer range allows players to track the distance, height and ball speed of their shot amongst other things. In October, we want you to hit your biggest drives possible and send the ball to the moon!
November – Approach Challenge
Play a nine hole approach challenge on one of many courses that we have. Hit your best approach shot on each hole and stick the pin. Your distances from the pin on each hole are totaled, so lowest score wins! Be aware that shots into the rough or hazards are penalised, so hit them tight. Play a round to get scored on our leaderboard!
December – Driving Challenge
The ultimate test of power and precision on 9 virtual course holes. Hit your best tee shots and points will be rewarded based on distance and precision. The longer the shot the more points are awarded. Be aware, however, if you miss the fairway, or the pin is obstructed, you will be penalized.
January – Closest to the pin
Designed to challenge golfers with accuracy – the goal being a Hole in One on a par 3 hole. The way the points system will word is, for example if you were 1 yard away you would get 999, taking away the score for 1000.
It works as a points system so after each month you will be added to a leaderboard, there will be a running leaderboard posted online/instore and also a monthly winner leaderboard.
The overall winner of this leaderboard will win a custom fitted driver of their choice, fitted with AFGOLFSTORE
ALL YOU NEED IS A TOPTRACER ACCOUNT, AND TO SIGN IN!