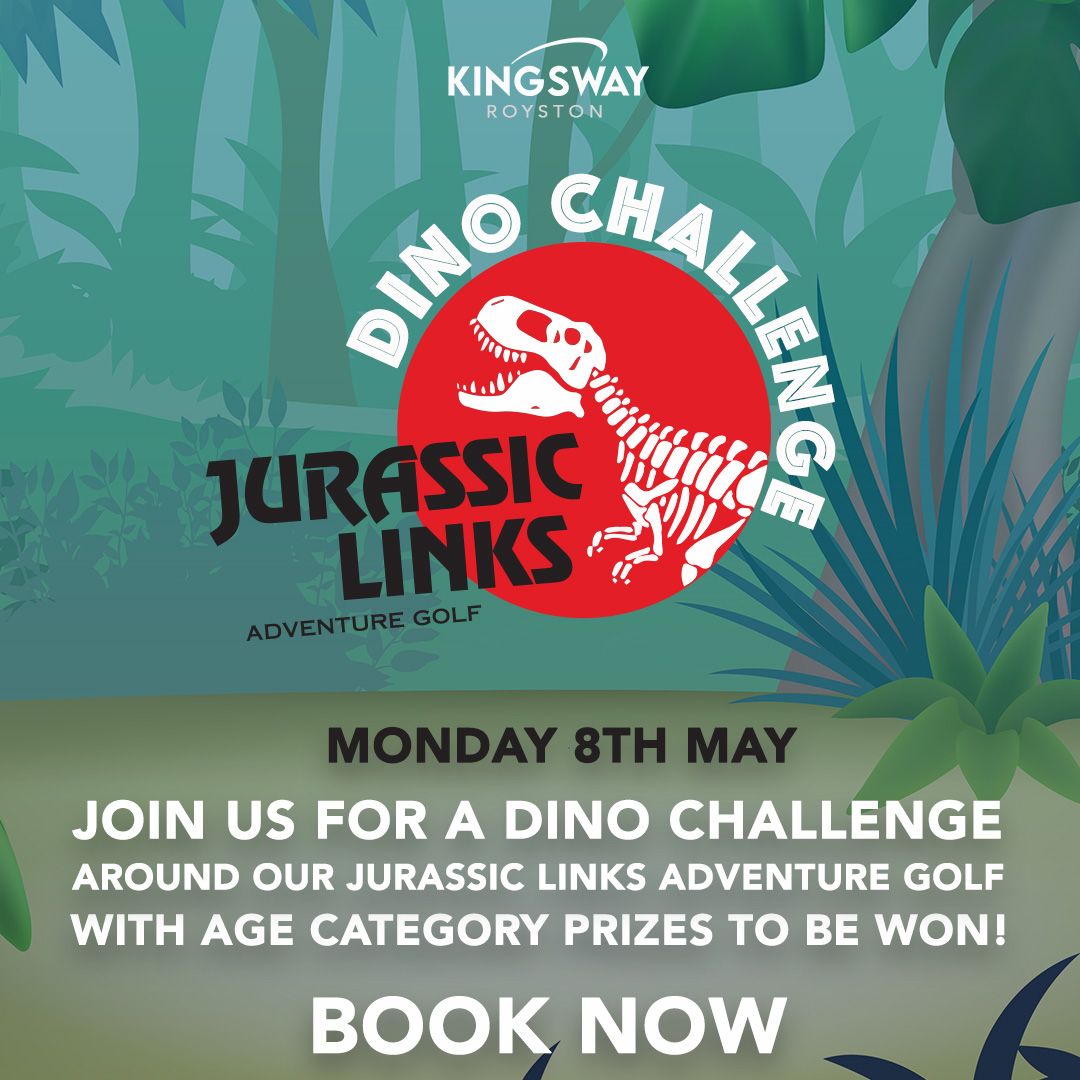 Kingsway Dino Challenge
This event is a weekend event for all people playing Jurassic Links Adventure Golf.
After playing 18 holes can hand in your scorecard at the end of your round.
Category's:
Under 6's
6-8 year olds
8-10 year olds
10-12 year olds
12-14 year olds
14-16 year olds
Adults
PRIZES TO BE WON!
Just book your time slot on Monday the 8th of May!