We are proud to announce that Campervan Coffee is taking over Kingsway Cambridge!
We are thrilled to be working with a locally roasted coffee company in Campervan Coffee down at our Kingsway Cambridge in the heart of Cambridge! 
 A few words from Campervan Coffee…
"We are passionate about our coffee, from where the beans are sourced to how they are roasted, made into coffee and served. Our curiosity and drive to keep learning about new blends and roasts inspires us to improve our knowledge through continuously roasting, tasting and testing.
If you are unsure exactly what sort of blend would suit your customers, then you can rely on our knowledge and experience to bring you the correct selection and balance of beans most suited for your commercial use.
So, whether you want to create an irresistible coffee aroma to awaken your overnight guests, deliver a refreshing zing to customers on the morning commute, or you want to lock in your evening diner's loyalty with a rich and smooth after-dinner coffee experience, get in touch with us to get started on your coffee journey."
HOW IT ALL STARTED
"My wife and I bought 'Rolf' our 1976 VW Bay Window Campervan in May 2007 and started our travels around Europe and North Africa for 4 months. On our return and after a number of jobs, in the cycling industry, working as a fish and cheese monger, I finally settled on a job in coffee setting up Hermitage Road in Hitchin which was quickly named by The Independent as one of the top 50 coffee shops in the country.

Following this I wanted to develop my knowledge and vision, delving deeper into the industry so I established Campervan Coffee Co in 2015 using "Rolf" to go to street food markets and introduce speciality coffee to the high street. Whilst doing this I bought a small coffee roaster and started my exploration into speciality coffee.

We now supply all aspects of the hospitality industry from coffee shops to fine dining restaurants, businesses and hotels. The roastery is now based just 30 minutes from London and Cambridge in a converted barn where we roast coffee, provide barista training and have espresso machines to try before you commit to partnering with us."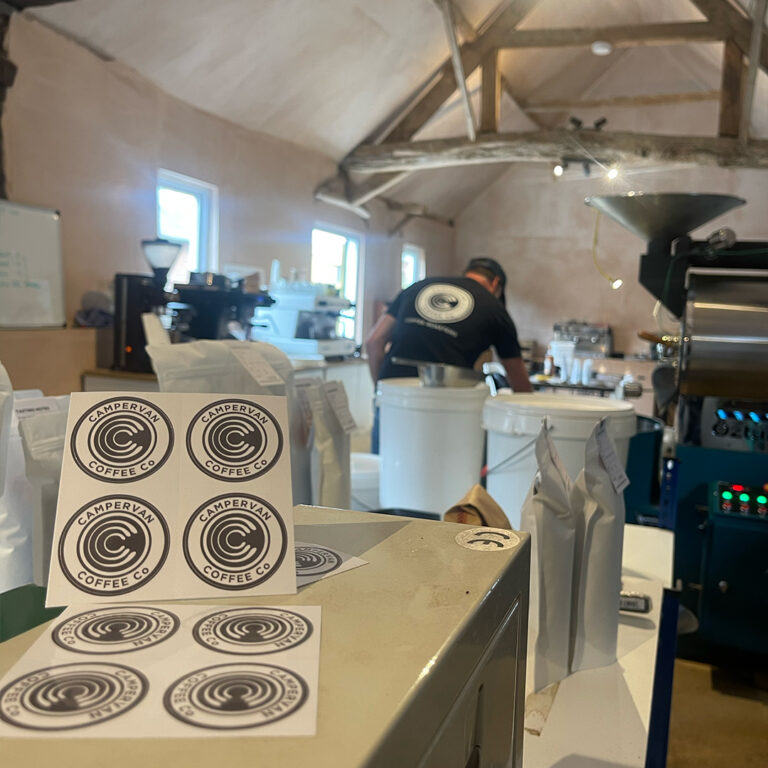 So if you're in the area or fancy a visit to the heart of Cambridge then make sure you come and try some stunning Coffee!
Wondering where to find the best coffee in Cambridge?