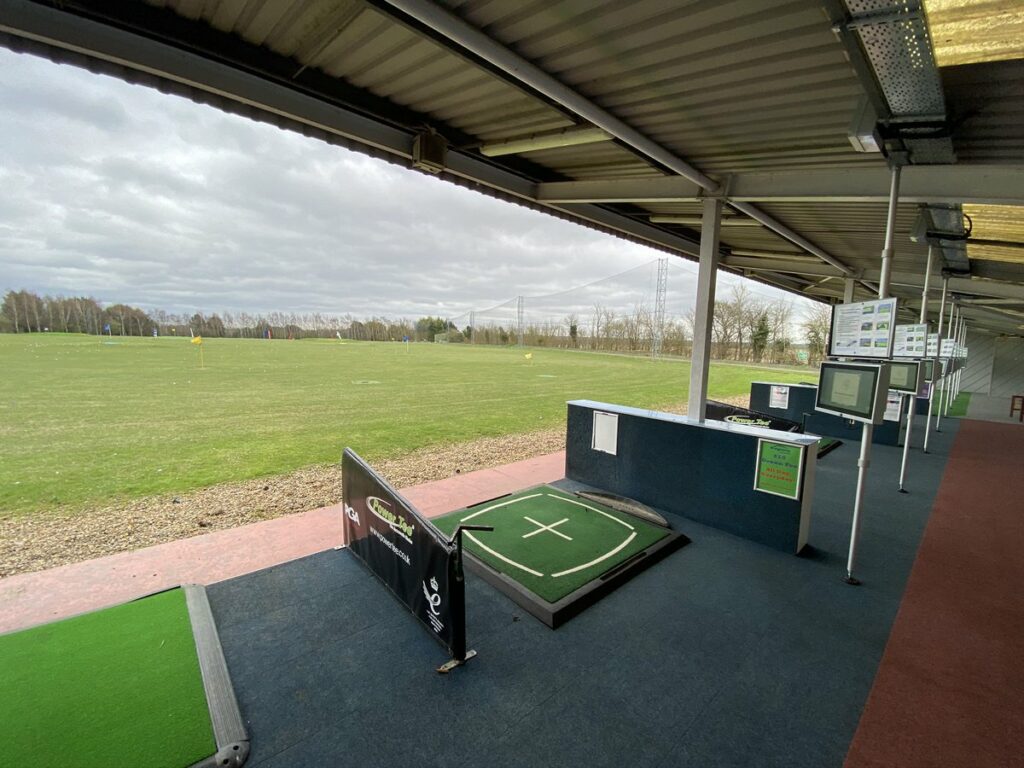 WHAT TO EXPECT AT KINGSWAY GOLF CENTRE
First thing to say is "we are not a golf club!" we are a golf centre and there is a difference, golf clubs come with a stigma and perception attached rightly or wrongly where it would be difficult for a non-golfer to come and use the facilities.
At Kingsway Golf Centre we are open to all ages and abilities of golfer and our services are open to customer who have never even played before.
Our aim is to make golf as accessible and fun for everyone who visits which is why we have invested in new technology and new projects where everyone in the family can come, play and enjoy themselves.
At the centre we have a 30 bay driving range with Toptracer Range in each bay and this new technology allows the users to play a number of virtual golf course around the world, compete against their friends in a series of games or even just use the technology to enhance their own game.
Toptracer Range tracks every ball that is hit out of each bay and gives the users instant results and feedback. If you want to check out the feature in more details head over to our website to check it out.
By Easter Kingsway Golf Centre will have 4 courses at the centre, our 9 hole Melbourn course with a variety of par 3s and 4s with a total distance of 2329 yards.
This course is for the more advanced players and requires players to navigate around the tricky but fair layout open 7 days a week for green fees and members. If this isn't really your thing and you want a more relaxed game the centre has 9 hole par 3 Pitch and Putt around our Orchard course, with holes ranging between 50 and 95 yards this is a far more relaxed environment or the perfect place to introduce someone to the course for the first time.
If golf isn't your thing we have a 9 hole footgolf course, footgolf is a mixture between the skill of kicking a football and the skill of course management to play around the course and get the football into the oversized holes in the fewest number of kicks!
Opening this Easter is our latest and most exciting course, Jurassic Links Adventure Golf, an 18 hole adventure golf putting course themed in the Jurassic period along with dinosaurs and waterfalls. This course really is for all the family and will test your skill and imagination. Sign up to our newsletter to hear more.
If you don't want to play whilst at the centre we have one of the largest golf retail stores in Cambridgeshire and Hertfordshire, with all the leading brands in clubs and clothing AF Golf Store have everything you need to take your game to the next level.