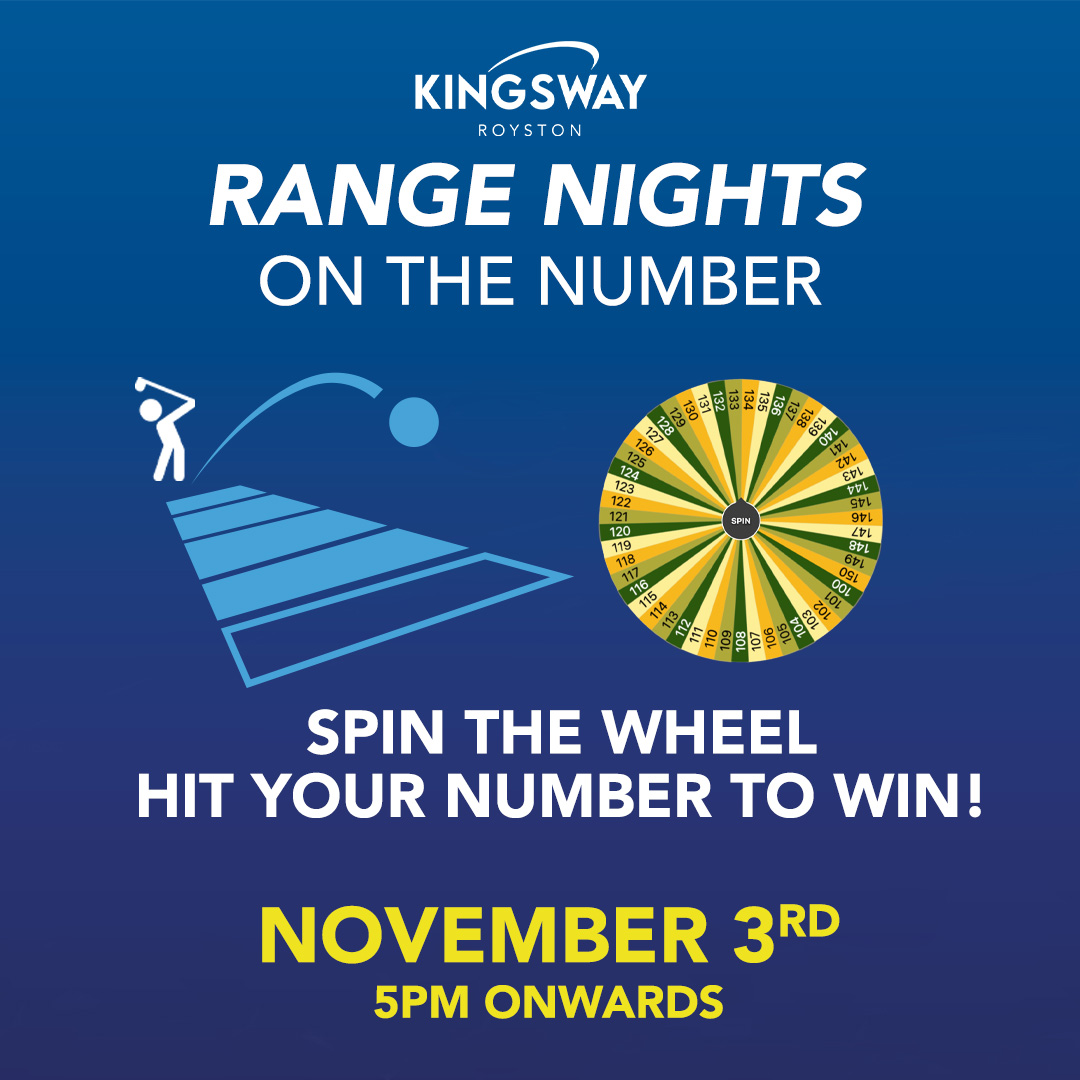 On the Number ⛳️
On NOVEMBER 3rd ⛳️
We are running a range night "On the number" on our Toptracer Driving Range at Kingsway Royston!
We will spin a wheel with 100-150 yards on it. Then whatever it lands on, you have to attempt to hit that yardage.
The person who gets the closest to their yard will win Kingsway Credit up to £50!
Anyone can enter and it is FREE to enter!